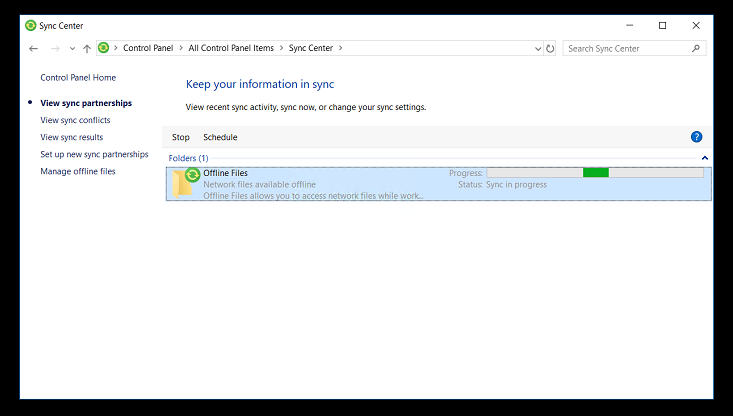 Removing the offline files sync partnership via the GUI isn't straightforward. If you can't delete the sync partnership from the GUI you will need to do the following:
1. Go to Control Panel –> Sync Center –> Manage Offline Files and click on the "Disable offline files" button.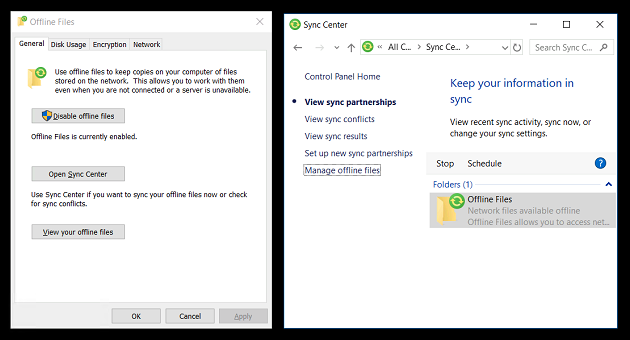 2. Reboot your PC.
3. Open Windows Explorer and go to C:\Windows\CSC\ and take ownership of the 'CSC' folder:
Right click on the CSC folder and select properties.
Click on the Security tab.
Click on the Advanced button.
In the owner section click on Change.
Add your username and tick the box "Replace owner on…".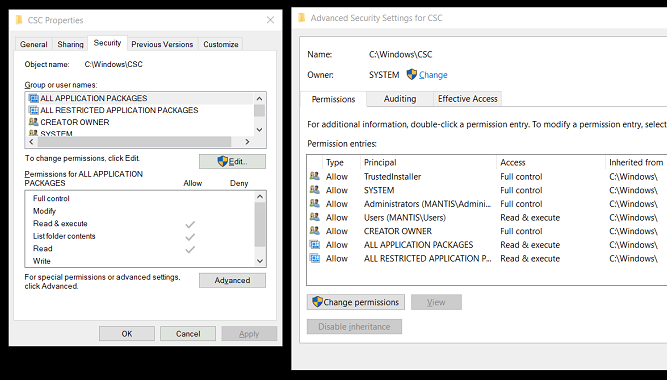 4. Delete the Sync Partnership folder from inside C:\Windows\CSC\v2.0.6\namespace\.
5. Restart your PC.
6. Set permissions on C:\Windows\CSC\  back to SYSTEM. Make sure inheritance is enabled.
7. Restart your PC.
8. You can now configure a new set of offline folders.